PLEASE ADD ME TO THE MAILING LIST TO RECEIVE FURTHER INFORMATION ABOUT THE 2021 ENTRY PROCESS
The Institute of Directors Scotland recognised Scotland's top directors at its annual Director of the Year Awards, which were held virtual for the first time.
19 outstanding leaders collected awards in a ceremony that acknowledged the best in business across 12 key director categories, as well as seven regional and two special awards. See the full list of winners here
Malcolm Cannon, National Director of the Institute of Directors in Scotland, commented: "In times of crisis, we still see an incredible amount of tenacity and drive shown by those leading Scotland's business community. Creating and leading organisations that are built to thrive is vital in this current environment. With more external forces placing a strain on the viability of businesses like never before, they require leadership that can steady the ship, and that benefits their employees, customers and stakeholders – to whom they are responsible.
"We were overwhelmed by the number of entries this year, and our judging panel had the tough job of whittling down almost 200 entries to just 54 final contenders for our prestigious awards. Amongst our winners, we were most impressed by those who, despite their position, are not afraid to continually develop and actively encourage training to keep ideas fresh. By creating vibrant and positive cultures, leaders are motivating their teams to improve their organisation. This is no mean feat given current market conditions."
Hundreds tuned in to watch Grant Stott announce and speak with each of the winners live. The recording can be viewed, on demand, here
The 2021 Awards Ceremony will be delivered on Thursday 3 June in Glasgow. Bookmark this page for further information about the application process and the Awards evening.
For further information, email awards@firstcityevents.co.uk or call Joyce on 01577 865498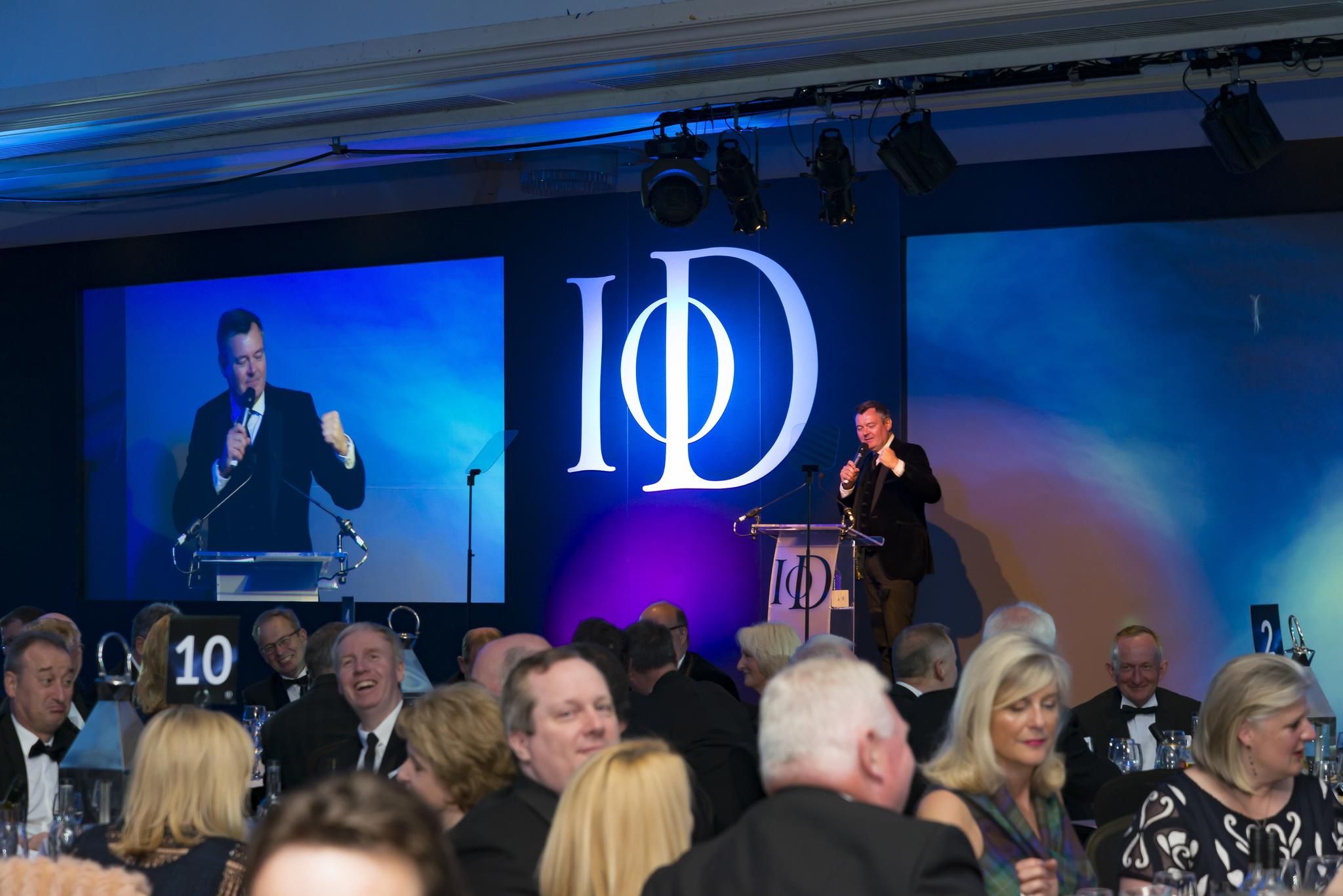 The IoD Scotland Director of the Year Awards celebrate the best of the best across Scottish businesses and directors at the forefront of leadership excellence and are open to both members and non-members from across Scotland.

In Scotland, we're not that good at celebrating things and sometimes it is worthwhile reflecting on the things we have collectively been able to achieve."

Robin Watson, Chief Executive, Wood